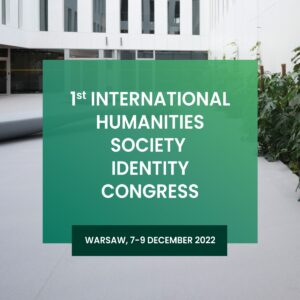 1st Humanities – Society – Identity Congress
1st International Humanities – Society – Identity Congress took place from December 7 to December 9, 2022.
Each day began with a plenary lecture followed by two general sessions devoted to the main themes of the Congress. Additionally, there were special networking sessions coordinated by Research Groups affiliated to the Faculty of Modern Languages, and offering an overview of new trends in cultural and linguistic research, in non-anthropocentric approaches, visual communication, manuscript studies, digital humanities, ethnography of communication, etc.
More information about the Congress can be found here.
Do not miss the recordings from the plenary lectures and debates (links in titles)!
PLENARY LECTURES
DEBATES